Hartnet wedding at Olympia Resort in Oconomowoc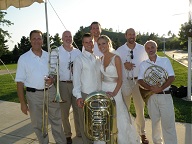 Sterling And Brass with Senate candidate Ron Johnson at a Meet and Greet in Mequon, WI


A hot wedding at the Golden Mast


Newt Gingrich with Sterling And Brass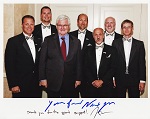 Jeb Bush and Scott Walker with Sterling And Brass


Our Bruce, the chick magnet. Why is it always the horn player with all the luck?


Christmas Service at Northpoint Church, North Lake, WI


Christmas Concert at Covenant Harbor Bible Camp in Lake Geneva WI


S&B with Archbishop Timothy Dolan at St. Charles Church, Hartland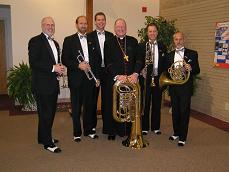 S&B with Joe and Roberta Gayle. Photo supplied by Jenkins Photography (see them in our links area)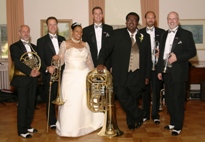 S&B at the MCW Pro-AM Golf Banquet with (from left to right) Andrea Berndt (Miss St. Francis 2006), Marci Gallo (Miss Western WI 2006), and Michelle Smukowski (Miss Southern WI 2006). Photo supplied by Fredrickson Photography.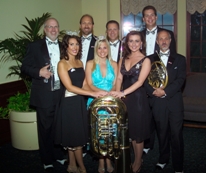 S&B at the MCW Pro-AM Golf Banquet - Brynwood Country Club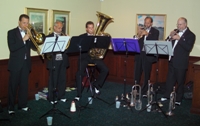 S&B at the Hartland, WI, Parade, July 2006 (Pontoon Boat sponsored by Duchow's Boat Center - THANKS!)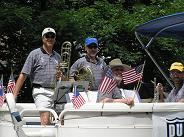 S&B at President Bush / Mark Green Fundraiser, Milwukee Hilton, July 2006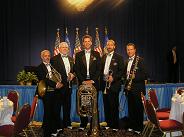 S&B with Darren Sutton at Sutton's Swing for Autism, Fire Ridge Golf Club, May 2005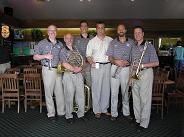 S&B at Christ The King Lutheran Church - 3/29/2006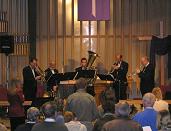 S&B with Sen. Herb Kohl at Waukesha West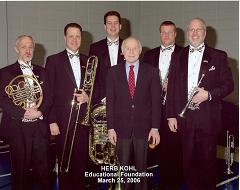 S&B at the Museum's Food and Froth 2006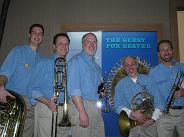 Oconomowoc Art Festival August 2005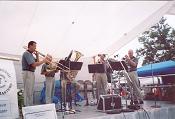 The brass with Mary Matalin and James Carville


Fabiola Rodriguez wedding Aug. 5, 2005


Dousman Derby Days Parade 2005


Mr. & Mrs. Kunz 50th Anniversary


S&B with Karen Hughes, spec. advisor to Pres. Bush


Hartland parade 6/29/03. Thank you Tinus Marine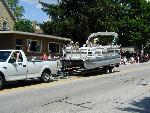 LCFS fundraiser at the Mitchell Park Domes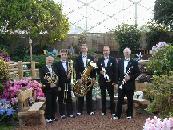 Stan at recording session for Heritage Music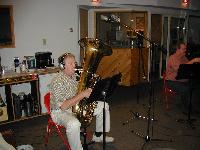 Jack at recording session for Heritage Music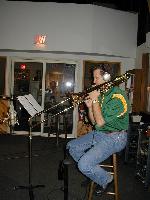 Chuck, Ken recording session for Heritage Music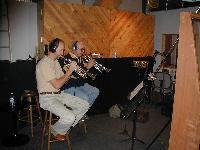 S&B with former Prime Minister John Major 10/9/02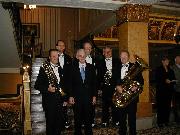 Jack shaking President Bush's hand on 8/14/02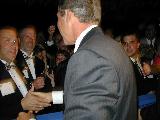 Sussex concert, July 2002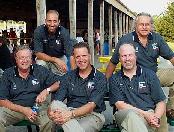 S&B with Gov. McCallum at the Pfister Hotel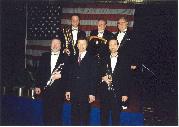 Holiday Carols at Piggly Wiggly - Oconomowoc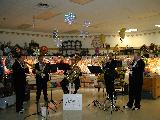 The 'No Spin Zone' Quintet with Bill O'Reilly


Sturino-Hartke Wedding 9/15/01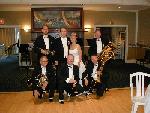 Lake Country Womens Club Art Fair, St. John's Mili


The Gruetzmacher-Bauer Wedding June 30, 2001

Summer 2001 Concert Poster


A great time on Quad Graphic's Train


Scott (Low Rider)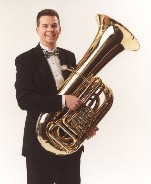 Jack (Slide)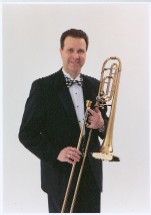 Bruce (Classical Gas)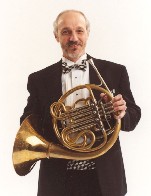 Todd (Satchmo)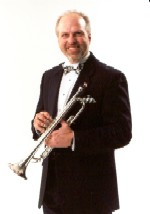 Chuck (Lips)